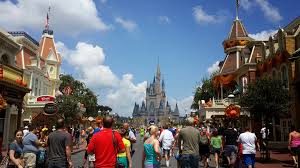 Are you looking for a fantastic holiday destination with your kids? Check out the following fun family holiday destinations and experiences made for families.
Florida, USA
And, if you truly want a great adventure for your kids, Florida in America should be on your top list. Orlando is the home of theme parks. If you go to the Northeast, you and your family can visit the Daytona beach or head to the Kennedy Space Center Visitor Complex. If you want your kids to be fascinated by the wilderness, head to the Everglades National Park or head up the coast to Tampa Bay for a great swim.
Toronto, Canada
Toronto has a lot of great activities meant for kids. Enjoy the skyline which crisscrosses town as you and your family ride a streetcar, or how about visit the famous CN Tower and see first-hand real dinosaur bones and Native Canadian headdresses at the Royal Ontario Museum (ROM). Then head south to see the magnificent Niagara Falls or go to Georgian Bay.
Brittany, France
Brittany in France offers everything you ever wanted in a great vacation. Beautiful seaside resorts that will cater to your small kids. If it is your first time in Britany, base yourself and your family in St-Malo, where outstanding beaches are present with old walled towns. For older kids and adults, they can also go windsurfing or catamaran sailing.
Bran, Romania
Bran in Romania is perfect for older children who love freaky folklore. Magnify its grim façade, turrets, unique place that is on the top of a rocky bluff with a mountain backdrop – Bran Castle may make you think that you are on vampire's lair.